What's the Process for Building a Home in Vermont?
Are you ready to start building your dream home, but aren't sure how the process works? We're here to help! Here's an overview of what it takes to get to framing up your new house, with the small caveat that this information is based on our operational area - South Centeral Vermont - so there may be some variance if you're planning to build somewhere else. Ready? Here we go!
Finding Land

For most people, the first step is to find land. If you've ever purchased a house you're at least familiar with most of this process - you'll need to talk with a realtor, make an offer, and go through the standard closing process. A very important difference is that you're going to want to make sure the land that you're looking at can be permitted for the type of building you plan to do. Some pieces of land already have permits, which can certainly speed the process along for you.
A few questions to ask when looking at land:
Does this property already have water & wastewater permits?
Are there any reasons this land can't be permitted?
Has there been any development work on the land already?
Permits
Permits are a very important  part of the process, and in some cases can even dictate where on the property you can build the house. If your property doesn't have permits yet we'll bring an engineer to the site to test soil and explore setbacks - that is, how far from the road and from neighboring water systems you can legally drill a well or dig a septic system.
It's important to remember that even if your neighbor doesn't have a well drilled or septic installed, if they're permitted it may contain setbacks that can also impact your property. In most cases these things aren't problems, but do need to be taken into consideration.
In Vermont the state has up to 60 days to respond to your permit application, so it's best to get it in as early as possible. While it can seem like a long time to wait for permits, there's a lot of other work that is done during this time, namely getting the drawings completed!
Drawings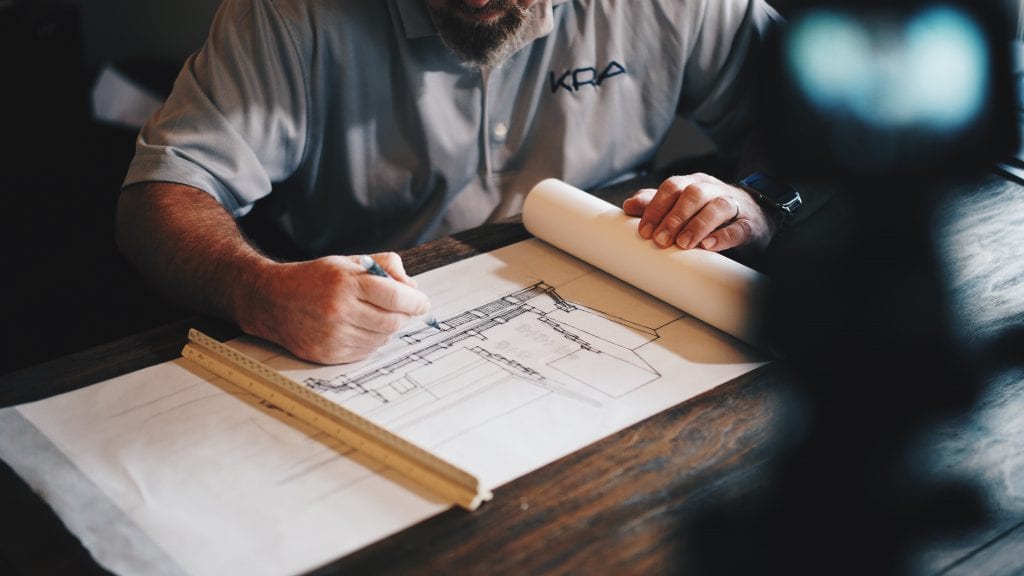 When we talk about drawings we mean a set of technical drawings created by an architect that will inform the construction process. In English? This is the dream phase where we translate the vision you have of your home into a plan - the first step of making it a reality.
Some folks come to us with drawings in hand, but if you don't have any we're happy to help you through the process! Over the years we've found some of the best architects in the area and love watching the pieces come together.
Clearing the Property
Permits are approved, drawings are in hand, and we're ready to go! Now what? We call in an excavator to clear space for the house, the driveway, and the septic.
This can be an incredibly exciting time, as you watch your property really begin to take shape. It also, literally, clears the way for the foundation.
Foundation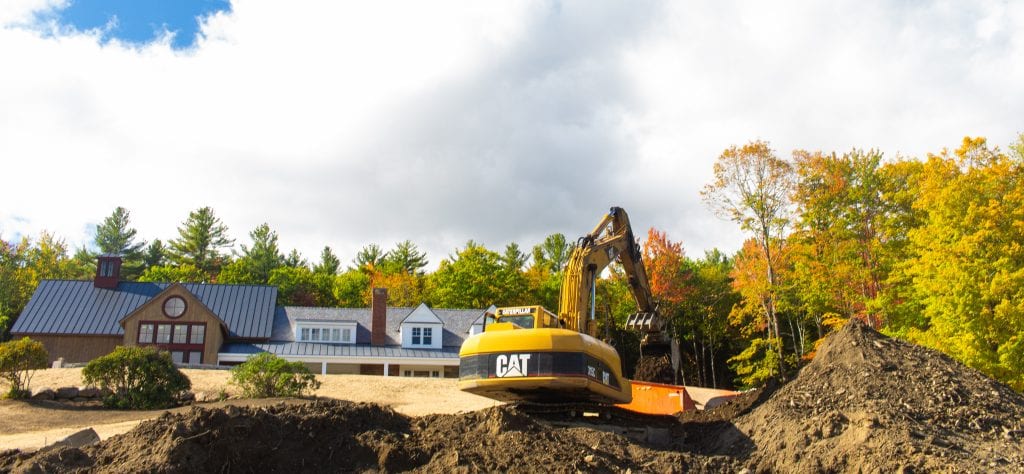 We like to pour the foundation before the winter sets in. In some cases we can still get your foundation in during the coldest months, but it can be more difficult (read: costly) so we try to avoid it.
With the foundation dug and poured we add the first floor flooring system to tie the whole thing together. This provides structural integrity so that the excavator can back-fill the foundation and we can begin building horizontally!
Building
At this point your home is really beginning to take shape! We build the wood structure and coordinate the other subcontractors (electricians, plumbers, etc.) to make sure we hit the completion date we agreed on, and you watch as your new house grows.
Moving In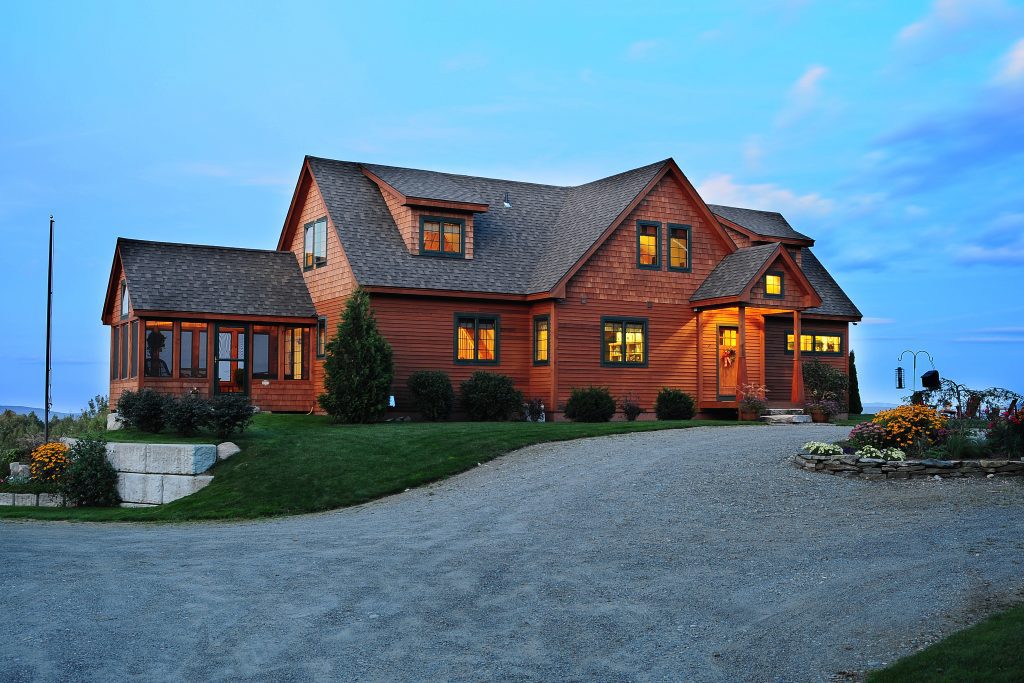 You know how this works. Your house is finished and now it's time to make it a home!
Get Started Now
Interested in getting started? Give us a call at (802) 875-5240 or complete the form below!